Apple-Spotify row heats up
The war of words between Apple and Spotify has intensified after the former blocked a new version of the latter's new iPhone app. Apple cited "business model rules" in rejecting the app, demanding that Spotify use Apple's billing system if "Spotify wants to use the app to acquire new customers and sell subscriptions" That's according to a letter to Apple general counsel Bruce Sewell by Spotify general counsel Horacio Gutierrez sent on June 26. Gutierrez wrote: "This latest episode raises serious concerns under both US and EU competition law. It continues a troubling pattern of behavior by Apple to exclude and diminish the competitiveness of Spotify on iOS and as a rival to Apple Music, particularly when seen against the backdrop of Apple's previous anticompetitive conduct aimed at Spotify… we cannot stand by as Apple uses the App Store approval process as a weapon to harm competitors." (Recode) However, Sewell responded in a letter of his own, telling Gutierrez: "We find it troubling that you are asking for exemptions to the rules we apply to all developers and are publicly resorting to rumors and half-truths about our service." (Buzzfeed) Spotify head of comms Jonathan Prince responded, tweeting: "This is what @Apple wants you to believe violates their rules. No offer, no purchase, no link to anywhere at all."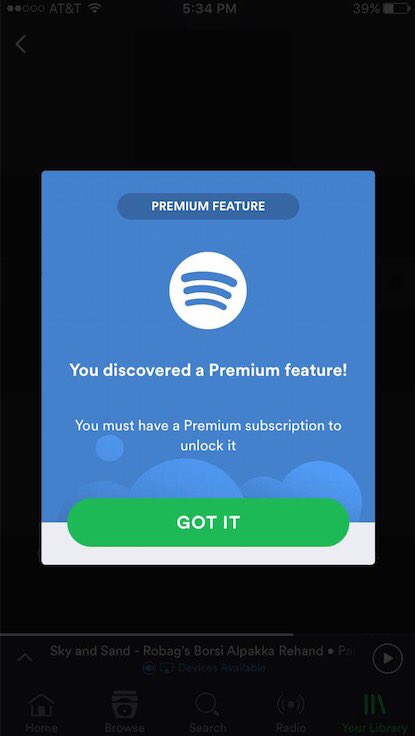 TEG acquires Dainty Group
Leading ticket, live content and touring company TEG has announced the acquisition of Australia-based promoter Dainty Group to create TEG-DAINTY. "Bringing the Dainty Group Team into the TEG family is the culmination of a very considered process that was focused on harnessing the best of both companies under the TEG-DAINTY banner," said TEG CEO Geoff Jones. "We are very excited about the potential for TEG-DAINTY, and TEG as a whole, now that we have one of the world's leading promoters at the heart of our business." "Joining the TEG group is a great opportunity for us to be part of a fully integrated entertainment and touring business," added founder and executive chairman Paul Dainty. (The Music)
London hosts huge weekend of concerts
Beyonce played two shows at Wembley Stadium while Massive Attack, Florence + The Machine and Carole King headlined the three nights of the opening weekend of British Summer Time Hyde Park. BST will host a series of free events in the park this week prior to the weekend's climactic three concerts featuring Mumford & Sons, Take That and Stevie Wonder. Wembley's concert season will resume and conclude with Billy Joel on September 10.
Diana Ross for Glasto 2017 Legend slot?
Barry Gibb has reportedly confirmed that next year's Sunday Legend slot at Glastonbury Festival will go to Diana Ross. Speaking at Nordoff Robbins O2 Silver Clef Awards on Friday, the Bee Gee was asked if he would take the spot next year after performing with Coldplay this year, but replied: "Next year it's Diana Ross." (Metro)
Rihanna gig 'noise pollution' claim
Last week's Rihanna's concert at Emirates Old Trafford in Manchester was so loud that it was reportedly heard 10 miles away. A number of Manchester residents took to Twitter to complain about "noise pollution" during the concert, which featured a guest appearance by Drake. (Evening Standard)
Appeal boost for threatened London venue
The George Tavern in London has scored a huge victory in its battle for survival after the Court of Appeal overturned a planning decision allowing luxury flats to be built next to the Grade II-listed venue on Commercial Road. The judgment turned on an argument over natural light and the elimination of The George's historic staircase. Landlady Pauline Forster has been battling for almost a decade to save the venue. (Time Out)
Festival package start-up raises $6.3m
London-based festival package website Festicket has raised $6.3 million in a venture capital in a round led by Lepe Partners and existing investors pan-European VC firms Wellington Partners, PROfounders, and Playfair Capital. The platform offers an end-to-end experience for music travellers for more than 500 music festivals across 40 countries, and a network of 1,000 suppliers for accommodation and travel packages. The new capital will be deployed into operational and marketing resources to grow the Festicket live music fan community, supplier base and brand globally. The start-up previously raised $2.7m in September 2014 - following on from a $680,000 seed in 2013, which take's its total funding to around $10 million.
Casualties, arrests at Kenny Chesney concert
More than two dozen people were hospitalised and several others arrested in and around country star Kenny Chesney concert in Pittsburgh on Saturday. Most hospital admissions were for intoxication or intoxication-related injuries. (Fox News)
Motown veteran Davis dies at 87
Danny Davis, a promotion executive at Motown, Phil Spector's Philles Records and Neil Bogart's Casablanca Records during his career has died aged 87. Davis started out working for singer Eddie Fisher, before joining Decca Records in New York as director of promotion. (Billboard)
Apple awarded patent to block iPhone camera at gigs
Apple could stop fans filming at concerts after the company patented a feature that blocks the iPhone's camera feature. The patent would require an infrared transmitter to be installed at shows, allowing venues to use an infrared beam to disable photography on mobile phones. (Music Week)
Music Week out now
The July 4 edition of Music Week features analysis of breaking acts in the UK so far this year, ahead of this week's publication of Q2 figures. We also bring the inside track on Coldplay's tribute to Viola Beach at Glastonbury and the success of the BBC's coverage of the festival. We spoke to the indies about the Brexit fallout, while the Big Interview slot is taken by Insomniac's Pasqale Rotella, producer of Saturday's Electric Daisy Carnival UK.